Archived Events 2021 & 2022.
Videos and information from previous events.
Women's Education Forum - July 1st 2021

The beginning of the new financial year is a great time to reinvent ourselves and tap into our unique greatness. Join Paula Flynn, globally renowned leadership coach, as she inspires us to step into our unique female strength. Whether you are early in your career or at the pinnacle of success, further growth and its benefits are available to all of us.
Learn about the mindsets, habits, and behaviours key to unlocking your personal and professional potential, and remaining resilient in challenging times. Overcome the traps that block success. Leave inspired and armed with your unique personal plan to guide your journey to further success.
Talking tax - July 8 2021

Jenni Nash, a Director in the Melbourne Private tax team at Ernst & Young, has over 20 years' experience in navigating individuals get to the best place possible during tax season. Jenni will highlight Tax Office updates to the personal tax return for 2021, provide guidance around common deductions and highlight tips and traps when preparing personal returns.
Jenni advises high net wealth individuals around their personal tax positions and will leverage her years of experience in navigating the Australian Tax Office and annual compliance season.
Housing trends: where to from here? - July 22 2021

The residential property market across Australia has shown remarkable resilience in the face of a global pandemic. Stimulus measures adopted by Governments at various levels as well as the Reserve Bank has also shaped the Australian property market. Join us for a property market update to find out what is happening in your backyard. Presented by Tim Lawless Research Director CoreLogic Asia Pacific – Tim is widely regarded as one of Australia's leading property market analysts and commentators by business and the media.
Sustained Disruption and Workplace Mental Health - August 26 2021
This seminar looks at understanding the latest research, lessons learnt, emerging psychosocial risks, key considerations and opportunities for workplace mental health in our new ways of working.

Our presenter Dave Burroughs is Westpac Group's Chief Mental Health Officer and has been in the role since 2018. Dave has had a 20-year international career as a psychologist and strategist, specialising in workplace mental health, culture change, and complex behaviour. Dave has a unique background working across clinical, organisational, medicolegal and military mental health domains.
Outside of Westpac he is a specialist advisor to numerous Government, national and multinational organisations, Mentally Healthy Workplaces Ambassador for SafeWork NSW and a Champion for Everymind and the National Communications Charter for Mental Health and Suicide as well being co-founder of Mantle, Men's Mental Health service and Psychological Safety Australia.
What Winners Do - September 23 2021
We were delighted to welcome Andy Fell, founder of GiFT631 to deliver a fast paced, 40-minute seminar on how to move in the direction of your goals. GiFT631 is an international coaching, leadership/talent development and events business that helps people strive to reach their potential by building confidence and capability.
During the session, Andy shared his success formula. Success = G+M + (AxD). Success requires a combination of big clear goals, a winning mindset, a consistent focus on high value action and the application of an ongoing debrief process to drive continuous improvement.
Attendees left the session with an enhanced sense of motivation and belief, along with a toolbox of ideas that work!
The Economy in 2021 and Beyond - October 20 2021
An insightful view on the Australian economy in 2021 & beyond presented by Besa Deda Chief Economist St.George, Bank of Melbourne and BankSA. Last year, Besa's responsibilities widened. She is now also the Chief Economist of Westpac Business Bank.
Besa has been with the Group as a Chief Economist for more than 10 years. Prior to joining the Group, Besa held senior market strategist and economist roles with the CBA and has also worked for the Colonial Group.
Doona's, Dining tables & Deals - How to do business in a fully digital environment - November 24 2021
On November 24th we were joined by Andrea Clarke, the award winning author of 'Future Fit'. She discussed how we truly set ourselves up for the modern marketplace:
- How do we build our network in a meaningful way (when we don't love it)
- How can we accelerate trust with customers (when we have a contactless relationship)
- What are the non-negotiable skills can we bring into the mix of our everyday life to keep us relevant, competitive and inspired?
One year before the pandemic, Andrea released her first award-winning book, Future Fit, where she declared that 'nine to five was over and so is the traditional style of leadership that thrived inside of those hours. Now, as we find ourselves negotiating a new digital workplace, Andrea believes we have an extraordinary opportunity to leave behind what wasn't working and examine what is specifically required of us to mobilise ourselves and teams towards radical transformation
Commercial Real Estate vs Residential Real Estate - February 16 2022
We welcomed Michael Burgio, who was awarded top Commercial Sales Agent in NSW and ACT in the 2020 AREA Annual Excellence Awards. Michael's unrivalled experience and success in commercial sales and leasing across Sydney's Northern Beaches is a credit to his personalised customer service skills, combined with his unpretentious manner and a genuine passion for matching clients and properties.
During the seminar, Michael will discussed:

- The difference between residential and commercial property in Australia.
- The advantages of commercial property investment.
- The negatives of Australian commercial real estate;
- And answer which property investor is suited to commercial and residential property.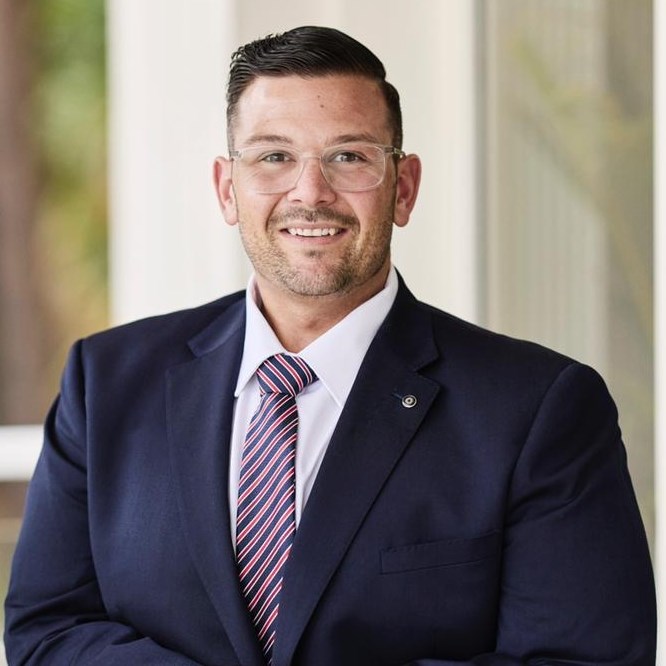 Poppy Griffiths founder of UnlimitU hosts - Achieve happiness in your career and with your family - March 10 2022
We hosted guest speaker Poppy Griffiths founder of UnlimitU, who hosted a supercharged hour event for working mums and dads, discussing ways to achieve success and happiness in your career and with your family.

Poppy Griffiths is a professional coach and speaker on high performance. She is the Director and Founder of UnlimitU a high performance consultancy that is focused on supporting the career-life success of working parents, the personal and leadership development of women, and the positive mental wellbeing of people. Poppy uniquely combines experience and passion in both business and human behaviour. She combines 15 years of senior corporate experience working for diverse global businesses including Swisse Wellness & Qantas Airways. Poppy also has a decade of leadership and advocacy in mental health. She is a trained neuroscience-based coach, with psychology and business management qualifications. Poppy's mission is to build exceptional relationships, to facilitate positive change, and enable more people to thrive in work and life.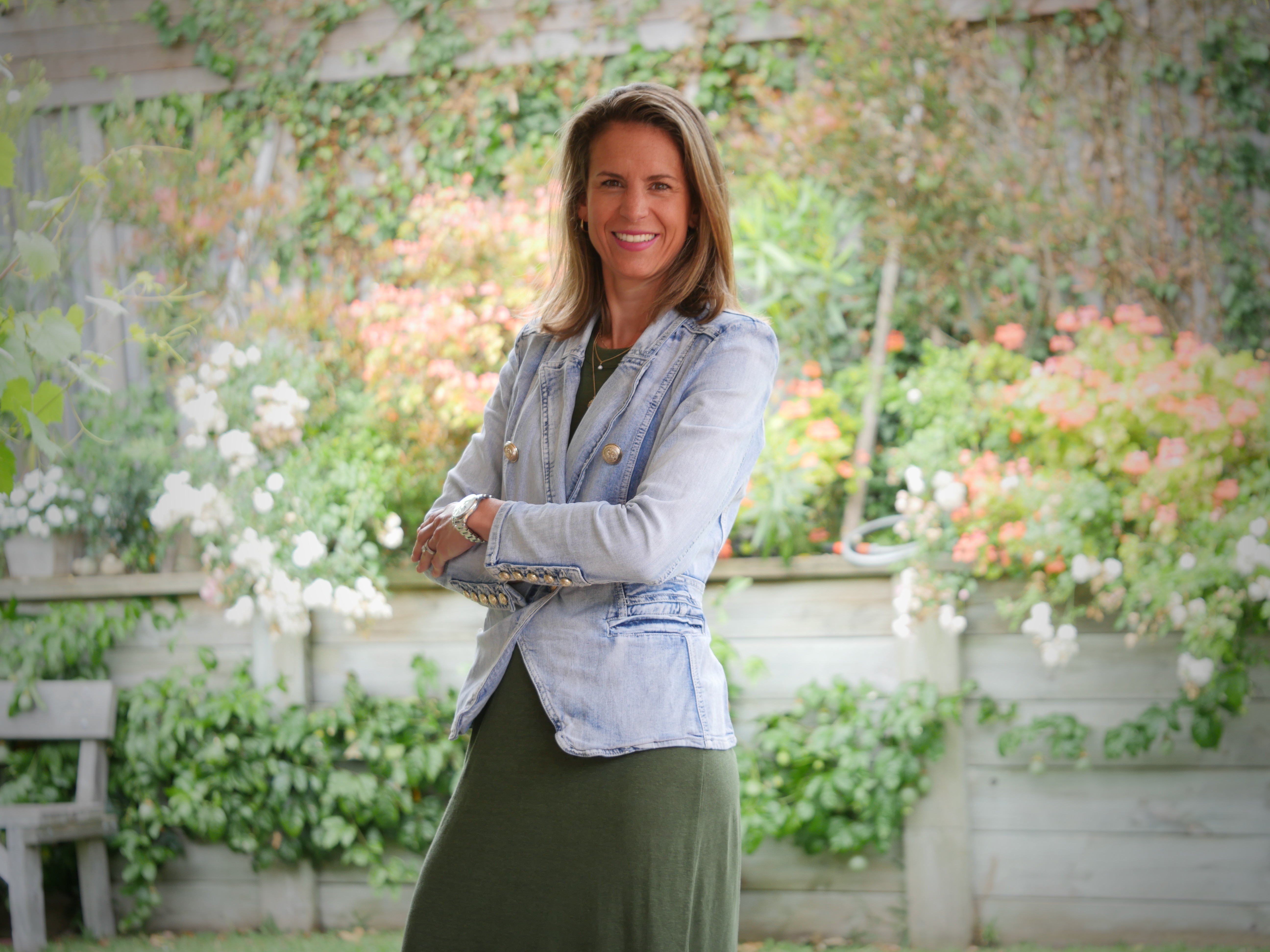 Economic update with Besa Deda - May 18 2022
The Australian economy is currently resuming its economic recovery from the Omicron wave and Delta-related lockdowns last year. We are expecting a solid result for economic growth. But the economy is not without its challenges. Labour shortages are persisting and global-supply chain disruptions and inflationary pressures are elevated. A fresh dose of uncertainty has also been injected into global markets from the conflict in Ukraine.
Besa Deda explained how the economy effects the outlook for interest rates, the currency and share markets.
Taking the Tax(ing) out of Tax returns - July 28 2022
We welcomed guest speaker Jenni Nash, a Partner in the Melbourne Private tax team at Ernst & Young. Jenni has over 20 years' experience advising high net wealth individuals around their personal tax positions. Jenni talked through:
• Australian Tax Office updates for personal tax returns in 2021- 22.
• Guidance around common deductions on your taxable income.
• Tips and traps when preparing your personal return.
Important information
This information is general in nature and has been prepared without taking your objectives, needs and overall financial situation into account. For this reason, you should consider the appropriateness for the information to your own circumstances and, if necessary, seek appropriate professional advice.